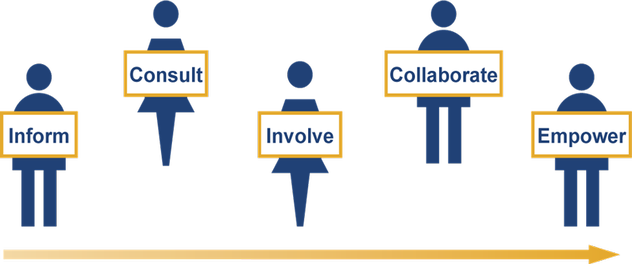 Madison Athens-Clarke Oconee Regional Transportation Study (MACORTS) currently has public informational meetings to provide opportunity for the public to review and comment upon a proposed MACORTS Participation Plan update. This document outlines how MACORTS will inform and interact with the public during the transportation planning process. This review and public notice of public involvement activities and time established for public review of comment on the Participation Plan will satisfy the Program of Projects (POP) requirements as established by the Federal Transit Administration.

Public comment will be accepted March 1 – April 14, 2018 concerning the MACORTS Participation Plan update.

Draft Participation Plan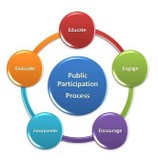 Public Comment Form

Frequently Asked Questions

MACORTS Document Information

Public Involvement Survey




Three public information meetings have been scheduled for the review of this document at the following locations:

Oconee County 5:00 – 7:00 PM, Tuesday, March 13, 2018

Oconee Veterans Park, Community Room
3500 Hog Mountain Road
Watkinsville, Georgia


Athens-Clarke County 4:00 – 6:00 PM, Wednesday, March 14, 2018
Athens-Clarke County Multimodal Transportation Center
775 East Broad Street
Athens, Georgia


Madison County 4:00 – 6:00 PM, Tuesday, March 20, 2018

Madison County Library, Meeting Room
1315 Highway 98W
Danielsville, Georgia


**The public information meetings will be drop-in format with no formal presentation. Staff will be available to provide information and answer questions about this amendment at the meeting.**

Copies of the draft document will be available for review website (www.macorts.org) or at:
 Madison County Planning & Zoning Office - 91 Albany Avenue, Danielsville
 Athens-Clarke County Planning Department - 120 W. Dougherty Street, Athens
 Oconee County Planning and Code Enforcement Dept. – 1291 Greensboro Highway, Room A108, Watkinsville


Public comment will be accepted from March 1 – April 14, 2018. Comments can be delivered to any of the aforementioned locations, public comment form, or e-mailed to macorts@accgov.com. Comments may also be submitted by the comment form below.
Additional information can be attained by calling Sherry McDuffie or Cherie Varnum in the Athens-Clarke County Planning Department at (706) 613-3515.

A qualified interpreter for the hearing impaired or those with limited English proficiency is available upon request at least three (3) days in advance of the meeting. Please call (706) 613-3110, [TDD (706) 613-3114] to request an interpreter.